EMPOWER YOURSELF WITH COACHING
You may have the edge, but do you have what it takes to stay sharp? Jake Tayler Transformation Coaches are hand-selected and trained by Jake Tayler himself, to empower you with the focus, insight and accountability you need to achieve the consistent results you demand.

​Jake an entrepreneur, philanthropist, author and the #1 life and business strategist of his generation, Jake is called upon to consult athletes, entertainers, CEOs, and even the nations most talented youth.
KEY BENEFITS OF COACHING
Gain Clarity in Your Purpose:

Get clear and focused on the goals and objectives that will radically change your life in the next year.

Become a More Effective Leader:

Gain new tools and confidence to break through limitations, and skills to persuade, inspire and connect with others.

Achieve your Health and Fitness Goals:

More energy, more vitality and more accountability from a coach that pushes you. Stay committed for real results, and start living the life you desire.

Prepare for Change in Your Life:

Become the master of your emotions. Tap into courage, strength, passion and confidence in the face of life's challenges and unexpected change.

Ignite Passion in Your Relationships:

Remove beliefs that are sabotaging you and keeping you from true connection. Get the tools you need to reignite passion, and fulfillment in relationships new and old.
HIGHLY SKILLED AND TRAINED
Every Transformation Coach must participate in 250+ hours of yearly training in the very same strategies, tools and methods developed and utilized by Jake Tayler to help thousands of people, .

Ready to try Coaching? –

Get a free 30-minute strategy session to get started! In just one powerful session, you will:

​

Get absolute clarity on the top goals for you in the next year
Isolate and reframe limiting beliefs that have held you back
Devise a plan of action to achieve your specific outcomes
Powered by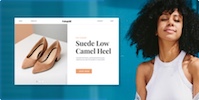 Create your own unique website with customizable templates.