Why choose Jake Tayler?
Every business has a pulse. How strong is yours?
Jake Tayler can gauge your business's health.
According to the Small Business Administration, ninety-five percent of all small businesses fail within the first five years. If your business has celebrated its fifth anniversary it has a steady heartbeat and you'll want to strengthen it. If your business is not cutting its anniversary cake on five years in business, then every moment counts and we are here to help.

Jake Tayler will help you see the big picture, measure your business metrics, and set a course for continuous growth. We assist you in every aspect of your business, including planning, organizing, marketing, staffing, directing, and monitoring to reach maximum PROFIT potential. You control the budget; help and support are available when you need it through meetings, conference calls, video conferencing, online chats, emails, and on-site visits.
​
Jake Tayler supports you, the Business Owner with individualized care through years of experience, knowledge, and professional training. We identify the strengths, challenges, and problem costs of your business. We recommend and execute cost-effective methods to monitor and cure problem areas. With assistance from our experienced Business Doctors and Coaches, we help you do what is "Best for the Business."
Powered by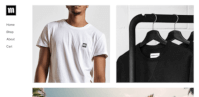 Create your own unique website with customizable templates.