Warren buffet gives us rules of investing ...
Never lose your money
Don't forget rule number one..
He let's us know there to take your time and make calculated decisions.
When reading old proverbs we may run into things that say this "wealth gained hastily will dwindle by whoever gathers little by little will increase it"
Now a days it seems like everyone is on this faster than life treadmill, it seems everyone is racing somewhere.. Trying to accomplish something in a year that takes a lifetime to do.
Have you ever been in a rush, and forgot where you put your keys? So you literally begin to TEAR up your house looking in places you know for a fact your keys would NEVER be.. 45 mins to and hour later you finally slow down, breath and think ... put your hands in your pocket only to realize it's been there the whole time.. because you routinely put them there every morning..
It's something about being in a rush, that as I've grown older seems a bit backwards ...
Your late to work so you're in a rush, speeding to make it on time only to get stopped by traffic... or a cop .. then you find you self in a worse position then you currently were in..
Or just had a bad break up with your significant other .. RUSH into another relationship so you don't have to deal with you pain.. only to be in again a worse situation..
I've come to realize that when we rush we actually make things worse ..
When Warren buffet said rule 1 never lose your money and rule 2 don't forget rule number 1
And the old proverb basically says the same thing ... in my words (don't rush to wealth take you time be meticulous, don't lose what you currently have slowly build on it to grow your wealth with time )...
Most people when they read both advice they immediately think of monetary wealth...
However for me I think of the full abundance of wealth.. such as relationships, love, health, spirituality, mental stability and growth, and of course money...
I think of all my mistakes in life from relationships to businesses...
More mistakes happen when we RUSHH to gain what we want ... The risks or higher then they have to be...
Instead of taken your time to get to know someone, we throw ourselves into the relationship wanting to be in love wanting to have a family only to be buried .. feeling a pain we never had to feel .. RUSHH
We give ourselves up to the wrong people, have a child by the wrong person and now we are stuck for the rest of our life dealing with someone that gets on our very last nerve causing stress like you can't believe ... RUSHH
We go to school for a specific career, only to get into the real world and hate our life because we HATE what we do.. never once in high school or in college interning for countless amount of hours to decide what exactly do we want to do, now we are stressed because we went to school for one thing and now we pay shit loads of debt for a career we despise.. RUSHH
I can go on and on and even use my life experiences to show I've made this mistake a countless amount of times..
I think I love India Iries song "slow down" because it describes this article to the TEE..
"Slow down baby
ya goin to fast.
You got your hands in the air
With your Feet on the gas.
You 'bout to wreck your future,
Run from your past.
You need to slow down before you go down baby.
Thinking the faster that I go
The faster that I will reach my goal
The race is not given to the swift
But to the one who endureth.
I thought that all of my obstacles were behind me.
Walking around like I'm made out of diamond.
I tripped and fell and it reminded me to move over and let the angels guide me."
In short STOP RUSHING, life is short but it ain't that short!! There is so much more time than you realize when you began to count your seconds and stop focusing on your days and years..
Do what Warren Says but apply it to your life
Rule number 1 to success. NEVER LOSE A SECOND at the Expense of rushing.
RULE #2 Don't forget rule number one
Take a deep breath and relax, remember "Slow Down baby you're going to fast"
How can you be successful if you don't study the
Business Facts:
21 million of 28 million small businesses have only one employee (78%)
------------------------------------------
1 out of 1183 companies in a America are incorporated (legit)
------------------------------------------
71% of all small businesses fail in 10 years
------------------------------------------
39% of all small business make a profit
30% break even
31 % lose money
How to keep your small businesses from failing?
1. Don't stay small ( You have to get bigger)
( if your not growing your dying)
2. Increase revenue beyond what you can live on.
(You have to separate your personal income from your business revenue)
3. Quit planning your business budgets based on your take home pay.
4. If you are doing 3-4 roles in the company you have to act like you are paying those people now.
*so when it's time to grow you have the capital to expand and hire.
5. People don't cost you money they make you money.
NUMBER 1 REASON Businesses fail:
***They don't generate revenue (sales). ***
FEW TIPS TO BE SUCCESSFUL
1. Quit thinking small
2. Increase revenue
*Get better at sales)
*People have to know who you are
(i.e. Increase Marketing budget,create content)
* hire producers not dead weight
3. Quit planing budgets based on take home pay
(Your business has to be first priority)
4. Stop counting on one or two deals to be primary income. Go wide find more work.
5. Move fast, don't move slow!
(Make the deals happen)
Hope this helps
Jake
" Anything within reason that the mind of man can conceive and believe can be achieved"

​ Mental obsessions have physical manifestations: Your body reacts to the thoughts and concerns of the mind. Your thoughts can make you sick or release endorphin (over 50 times more potent than morphine) which causes elation and good health. An emotionally upset individual is more prone to accidents and ill health than and emotionally stable individual.

How can we make sure we won't become victims of our anxieties? Since the mind tells the body how to act, think the highest, most uplifting thoughts you can imagine. Here are some tips to help you use the power of your mind.

- Visualize positive situations.
- Think and speak well of your health.
- Use your power of visualization.
- Use positive self-talk on a daily basis.
- Don't dwell on ailments or they will make a habit of recurring.
- Do some type of exercise, anything which promotes cardiovascular activity.
- Regular exercise can add ten years of healthy living to a person's life
- Set goals and use enthusiasm to reach them.

Persistence and determination together are omnipotent. You never fail unless you quit. Successful individuals have clearly defined game plans which they review constantly. They know where they are going every day, every month, and every year. Don't let anything stand in your way. Your level of persistence in the face of adversity and disappointment will be a measure of belief in yourself. Associate with people who share your goals and work habits. You must follow the leaders, who are the best at what they do.

Probably the hardest thing is getting started in the right direction. Starting a new career, business,workout plan or even financial plan is like flying a plane. To get off the ground you must have full throttle *give it everything you have). But, you can't keep it at that speed or the engine will burn out. When the plane reaches cruising altitude, you pull back a little bit on the throttle (actively maintain what you gained). This is the way everything in life works. To a certain point, you have to put on full throttle to take off and get to the heights where you want to be.

Once you have achieved a certain level of success, you can reward yourself with more time for your enjoyment.

If this blog was any bit of beneficial to you, please share, share, share....

-Jake Tayler
​
---
Powered by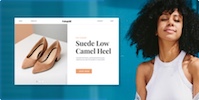 Create your own unique website with customizable templates.